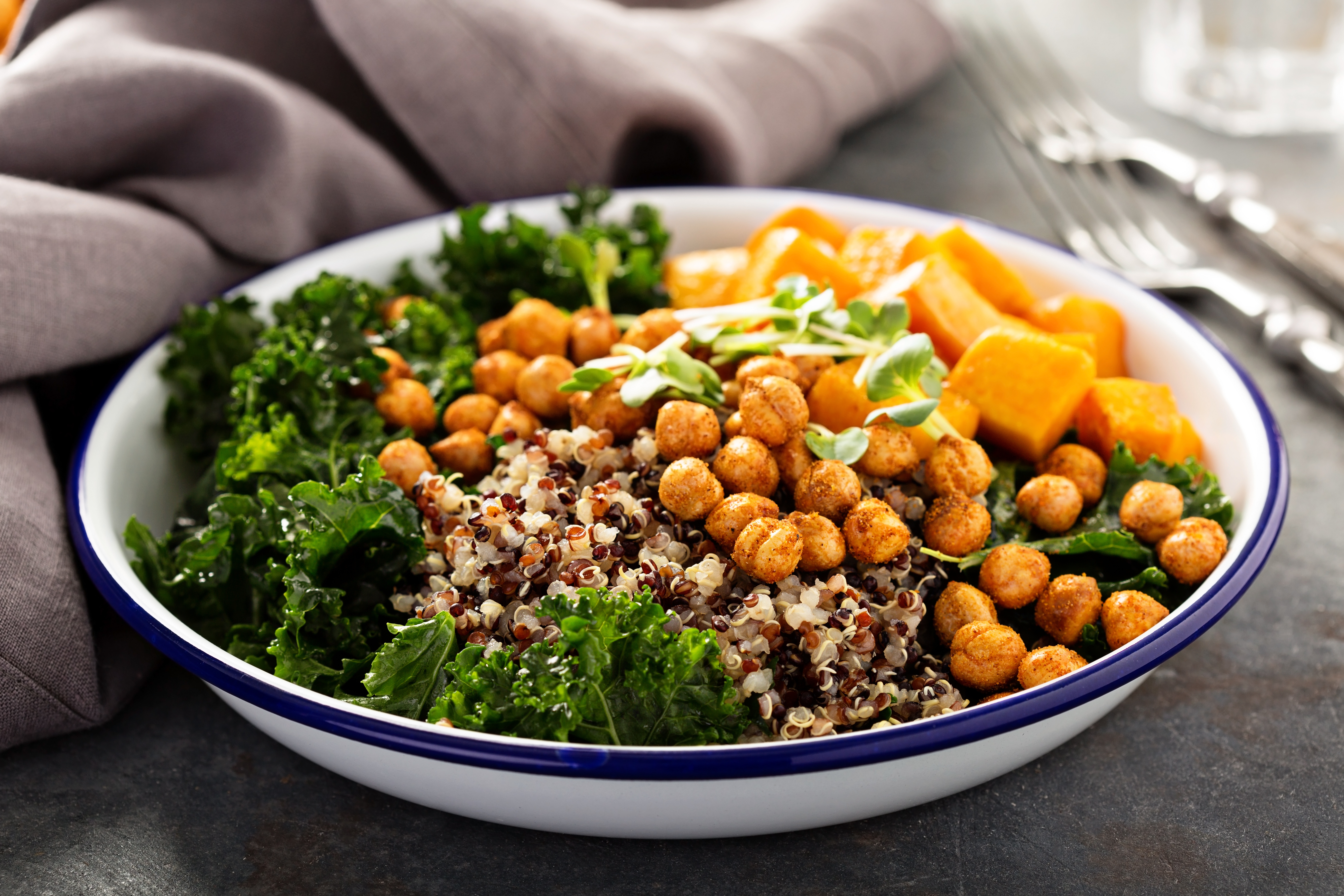 Posted on April 05, 2020
In my first Quarantine Kitchen article, I wrote about home cooking, a novel experience for some of us and, for others, a continuation of current practices under novel circumstances. I was especially excited to hear from several who are cooking for the first time and enjoying it! I hope Chef Lizzy Briskin's shopping list and her suggestions for simple, healthy breakfasts were helpful. This week I'm thinking about lunch, the meal most likely to have been eaten at work.
Lunch has branched out in recent years beyond soup and sandwiches to salads of all kinds, smoothies, bowls, melts and more. In Boston, where I live, sit-down restaurants, take-out places and food trucks offered a head-spinning array of choices. But what now? Take-out is still a possibility, but not everywhere.
It may feel daunting to try to make a lunch as satisfying as what you'd become accustomed to. If it doesn't seem worth the effort, you might resort to snacking instead. Please be careful if you do. While some crackers are healthy, others contain unhealthy forms of fat and are highly processed. Even minimally processed cheese shouldn't become a habit due to high levels of saturated fat. Bars can be tricky even if they are "health bars," "protein bars" or "nutrition bars." Most bars contain added sugar and are not as healthy as they claim. Pretzels are generally not a good choice either. When you consider all that, the usual snacks aren't as easy as they appear. Fruit, unsalted nuts, or veggies and hummus are much better choices, but they may not tide you over until dinner.
In fact, there is a compelling reason for learning to make a satisfying, nutritious lunch at home. As we all aim to avoid the coronavirus, strengthening our immune systems is paramount. Eating healthy foods throughout the day gives the body the kind of fuel it needs to keep us at our best, both physically and mentally. Eating well is one of the few ways we have of controlling the impact of this virus on our lives.
A challenge to healthy eating, though, is the vast amount of available information and the difficulty of sorting through it. Harvard's T.H. Chan School of Public Health does an excellent job of reducing it to some basic principles and recommendations in its Healthy Eating Plate: https://www.hsph.harvard.edu/nutritionsource/healthy-eating-plate/. As you can see in their graphic, vegetables, fruits, whole grains and healthy protein are at the heart of eating well.
When I think of these components in relation to lunch, it seems to me that a grain bowl is one of our very best options. Knowing Chef Lizzy would have some ideas, I turned to her again for help. Again, she didn't disappoint. Here are Lizzy's step-by-step directions and suggestions for easy, healthy DIY grain bowls with something for every palate: https://cheflizzy.com/blog/diy-grain-bowls.
Be sure to read to the end of Lizzy's article to be reminded of the personal, virtual services she currently offers. And if you would like a guide by your side as you steer your health in new directions, or want to consider doing so, I am here to help, too.
Stay healthy and well!