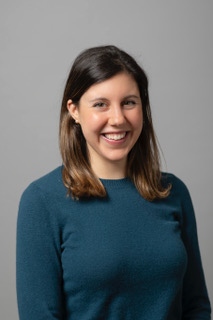 Posted on March 28, 2020
Our relationships with our kitchen have changed. Being unable to eat out has transformed each of our lives to one degree or another. For some, daily home cooking is new; for others, it's more of the same but with no relief, even on special occasions. Take-out is trickier than it used to be. Stay-at-home advisories, pictures of empty grocery store shelves and the perception that food is more important to our health than ever can make us feel like we're in a pressure cooker. Our kitchens can become a microcosm of the outside world unless we do something to keep them the nurturing, health-enhancing spaces they are meant to be.
As a health coach seeking to help others stay strong in mind, body and spirit, I reached out to Chef Lizzy Briskin for advice. A trained chef, cooking instructor and Boston-based food writer, Lizzy helps individuals and families make flavorful, wholesome meals without stress through personalized menu planning, cooking instruction, and meal preparation.
I asked Lizzy what foods we should have on hand these days to eat well and minimize visits to the grocery store. In response, I got Lizzy's excellent Quarantine Shopping List, https://cheflizzy.com/blog/ess... , which prioritizes foods that are not only nutritious but also shelf-stable. You don't need each and every item on her list, which is deliberately designed to accommodate a broad range of eating styles and preferences. Of course, you can also shop through a service like Instacart, and Lizzy's post includes a sample Instacart shopping list for Wegman's.
If you are unaccustomed to cooking and wonder what you would do with this food once you buy it, Lizzy has an answer: She currently offers virtual, personalized meal planning, recipes and lessons tailored to people's specific dietary needs, tastes and cooking skills. And to anyone reading this, she has generously offered a free 15-minute video or phone consultation to explore how her paid services could help you and your family. You can reach Lizzy through the Contact page on her website, where you can learn more about her: www.lizzybriskin.com
Are you used to a pick-up breakfast on the way to work or school? Lizzy has these suggestions for starting your at-home day on a healthy note, using items from the shopping list:
• To plain Greek yogurt, add low-sugar granola and frozen berries (optional: sprinklings of flax seed and steel-cut oats for a nutritional bonus)
• Soak oats overnight in nut or dairy milk, and add fresh fruit and sliced nuts in the morning
• To steel-cut oats, add sugar-free almond butter, banana and cinnamon
• Top whole grain toast with a fried egg and hot sauce
And an example of a family-size breakfast meal Lizzy can develop for you with your family's tastes in mind, using what you have on hand: https://tasty.co/recipe/muffin-tin-customizable-veggie-egg-cups
I hope you find these suggestions helpful as you navigate this new eating world. Being unable to eat where, how and with whom we want can definitely be challenging, but it can be a good opportunity to change our relationship with our kitchen so it's a place where health begins every day.
Stay tuned for more from Lizzy next week. Be well and bon appetit!